The world is facing a waste management problem. As of 2017, more than 6.3 billion tons of plastic waste alone pollutes the land and water of our planet. The estimated 5.3 to 14 million tons dumped from coastal regions every year is equivalent to five grocery store plastic bags filled with trash, sitting on every foot of coastline in the world. All that plastic – if biodegradable – would take at least 450 years to become inert.
This level of pollution results in large oceanic vortices of plastic, including the Great Pacific Garbage Patch, which is now estimated to be somewhere between the size of Texas and Russia.
Whereas some may attribute the inefficiency of the current recycling system to a lack of education and public will, certainly infrastructure is a key part of the equation. Many local recycling plants are too small to handle multiple feed lines effectively, making it difficult for some communities to recycle all the recyclables they use. Fortunately, there are mega-recycling plants available that help to shore up the global recycling effort. This article will look at the largest recycling companies in the world.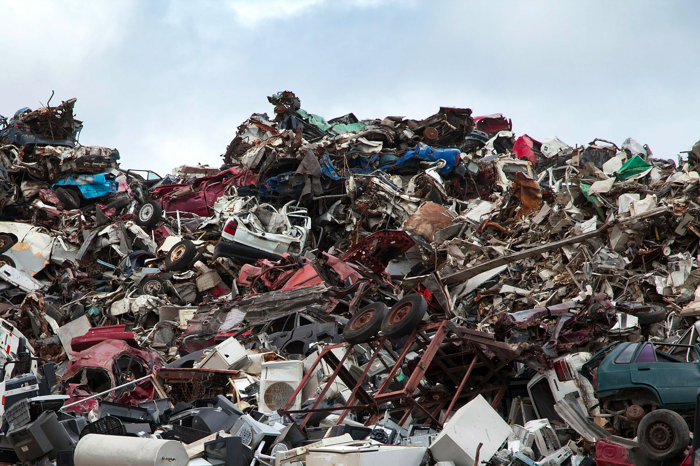 (Courtesy: Pixabay)
The Biggest and the Best?
In 2012, Republic Services Inc. opened what is reportedly the largest recycling facility in the world in Milpitas, California. The 110 tons per hour, multiple waste stream facility processes residential and commercial single-stream materials from businesses and consumers in San Jose, California. The plant is expected to process more than 400,000 tons per year and divert at least 80 percent of all materials collected from ending up in landfills.
"We believe in the preservation of our Blue Planet... a cleaner, safer and healthier world where people thrive — not just for today, but for generations to come. We are guardians of our environment and have a responsibility to regenerate our planet with the materials we are entrusted to handle every day by driving increased recycling, generating renewable energy and helping our customers to be more resourceful," Republic Services' 2017 Sustainability Report read. "We must lead by example, working diligently to improve our relationship with the environment and society through decreased vehicle emissions, innovative landfill technologies, use of renewable energy, community engagement and employee growth opportunities. We are privileged to serve more than 14 million customers in 240 markets across the country, creating effortless experiences that support their evolving needs and honor their unique commitments to improving their communities."
Republic Services receives a large percentage of its revenue from renewables. Republic's Tessman Road Landfill in San Antonio, Texas was the first of its landfills to be equipped with a solar capture cover, enabling it to produce enough electricity to power 5,500 homes.
Large plants are important, because they are equipped to process multiple streams, which smaller plants often cannot manage. If, for example, your local recycling plant wanted to switch from processing just one type of plastic to processing all of them, this would require new equipment, additional staff to oversee the expanded sorting, and more storage space. The addition of a new processing line could easily double the footprint of a plant.
Proper sorting and recycling waste management, at the consumer and business levels, would mitigate the sorting burden for plants both big and small. This starts with having the right waste receptacles ready to properly sort recyclables. By producing a "clean feed," you are reducing the cost to recycle your waste. Trashcans Unlimited offers the best prices on commercial and decorative trash cans and is a trusted source for all your trash can needs.
The Largest Recycling Companies around the World
In May, Pace Glass broke ground on what will be the world's largest glass recycling plant. At 250,000 square feet, the plant is expected to process 6 to 7 million tons of glass waste per year. This would make it the largest recycling plant by output, as well as by footprint.
In Nachterstedt, Germany, Novelis has opened the world's largest aluminum recycling facility, processing up to 400,000 metric tons of aluminum scrap per year. "The Nachterstedt Recycling Center is a significant step toward our goal to be the world's low-carbon aluminum sheet producer, shifting our business model from a traditional linear approach to an increasingly closed-loop model," said Phil Martens, President and Chief Executive Officer of Novelis, per a company press release. "This new facility further strengthens Novelis' leadership in Europe, and together with our major recycling operations in Asia, North America and South America, solidifies Novelis' position as the global aluminum recycling leader."
In New York City, the Sims Municipal Recycling Material Recovery Facility is expected to receive 1,000 tons of recyclable waste per day.
CP Group and Republic Services' Southern Nevada Recycling Center features 35 dual sorting lines and is one of the largest residential stream processors, capable of handling up to 2 million pounds of recyclables a day.
The largest plastic bottle recycling facility is being built for New United Resource Recovery Corporation (NURRC) in Spartanburg, South Carolina. "The new expansion will allow NURRC to increase its patented plastic recycling operations by ten-fold this year," a press release reads. "O'Neal, Inc. designed and constructed the 30-acre addition to include a baled bottle storage yard, the bottle sorting and wash process, and a new 45,000-square-foot process building. Included in this space is a two-story office, laboratories and meeting space to accommodate the nearly 100 new jobs the expansion is expected to create. Additionally, improvements were made to the existing facility including additional process equipment, power, lighting, utilities, equipment-supports and a 3,000-square-foot, 60-foot-tall process tower."