Dealing with Trash Cans in Small Kitchens
When it comes to small spaces, organization and creative usage of space are essential to maintaining a clean and functional living environment. In no room is this truer than it is in the kitchen. If your kitchen is small, you're probably used to being creative about storing your utensils and food, but what do you do about that pesky, easily unsanitary garbage can, and your necessary but bulky recycling bin? While many homes can make use of the under-sink area or a pantry for their trash-storing needs, smaller houses and apartments don't always have the same luxury of ample space. You have to make the most of every inch of your home, whether that means finding a unique way to store a trash can in a piece of furniture, or disguising it as part of your decor. Here are some ingenious ways to turn a stinky situation into a sleek and clean look!
Keep It Small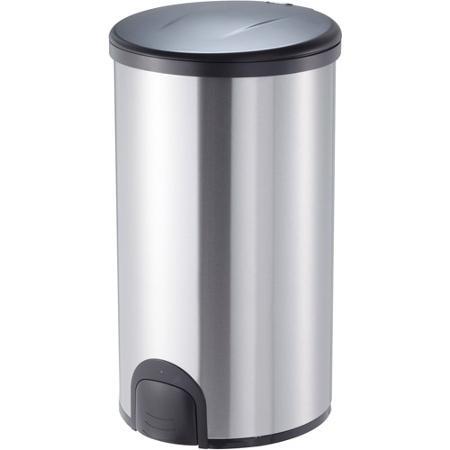 Your easiest and most affordable solution is to keep your bins small. Tiny space, tiny amounts of trash, tiny trash can. Sure, you'll have to take the trash out more often, but isn't that more ideal than letting a large bag reach its full capacity while spoiled items gather and smell? Having a smaller trash can might also make you more mindful of your consumption and waste, meaning you'll start using and throwing away less wherever possible. In a smaller apartment or home, this is already an important thing to consider.
Skinny Is The New Big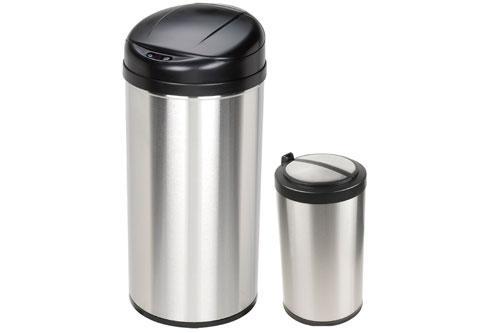 Can't make do with a downsized trash can? Shop for one that's more about height than width. A tall and skinny trash can stores easily in narrow spaces, such as along the side of a wall, the fridge, or inside a pantry. This way, you maintain enough waste storage space without having to sacrifice other kitchen amenities to make room for it. Find the perfect spot in your kitchen, and make sure to measure the width before making your purchase. A narrow trash can is also an easily customizable waste solution. You can even build one yourself, for a fun DIY project and personalized kitchen.
Hide It!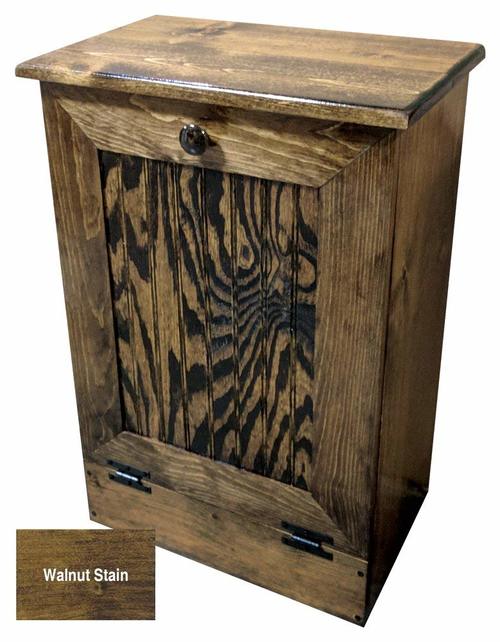 If you have a cabinet to spare, invest in some simple hardware to create a pullout trash can drawer. Not only will the sleek sliding effect making changing the bin easier and far less messy, it keeps your waste further out of sight and smell. Lids also aren't as necessary, and with more storage inside of the cabinet, you can easily make room for two small trash cans, doubling your garbage capacity. The perfect solution for side-by-side trash and recycling bins!
Tilt It!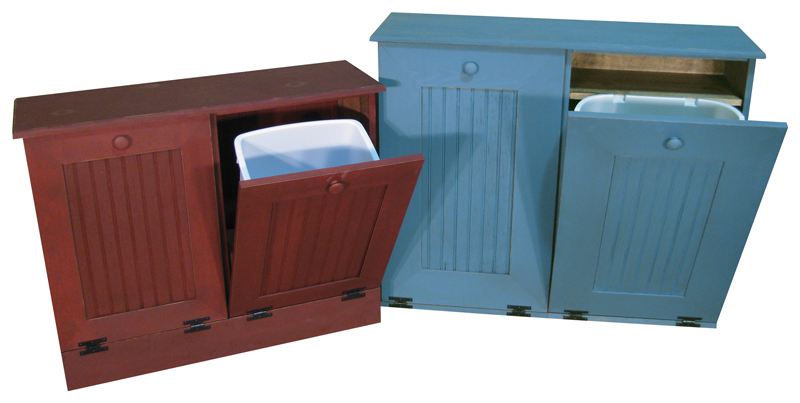 Much like a pullout drawer, a tilted hidden bin works for a limited space. Not enough room to pull out a drawer? With the tilted door, you need less room for the pullout, and it's a great way to convert the unused space of a dummy cabinet door. The slanted bin also makes bag changing simpler, and depositing items a smoother, mess-free process!
Mount It!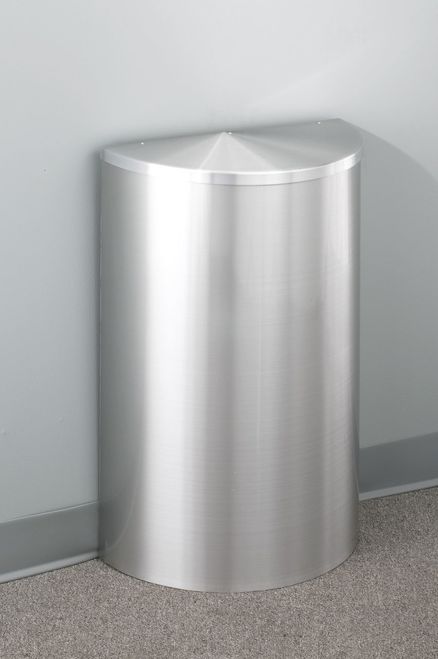 If you don't want to use up valuable space underneath the sink that you really need for cleaning supplies, simply attach your small trash can over the side of the cabinet door for a hanging, mounted design. The floating look also makes bag changing simpler and prevents hidden trash leakage, because you can always see what's underneath your bin.
Hang It!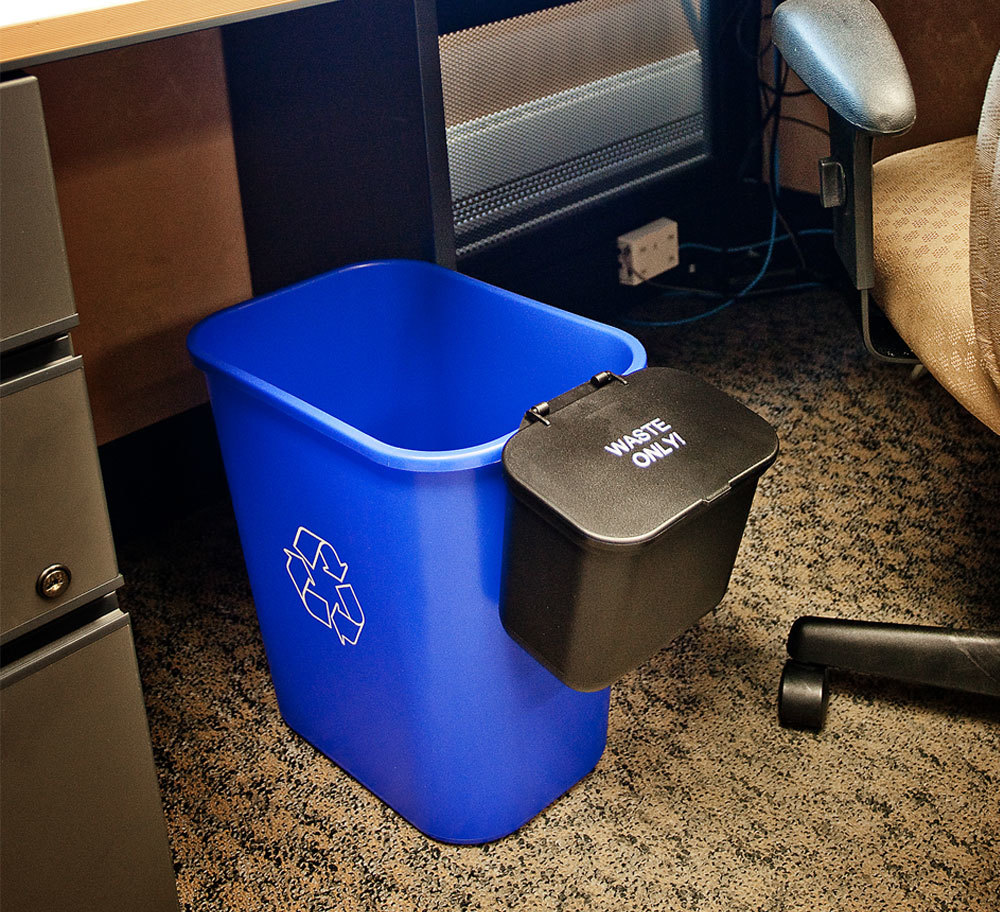 If you're short on cabinet and floor space and simply can't get around it, remember that utilizing small spaces is always about going up. Screw some plastic lidded bins onto the wall, like these cute curved bins that keep the trash up off the floor and even add a little bit of decorative wall design. It might not be ideal if you generate a lot of trash, as you'll need to be careful to not put too much weight on these, but for a small space with just one or two people, this is a clean and handy solution.
Disguise It!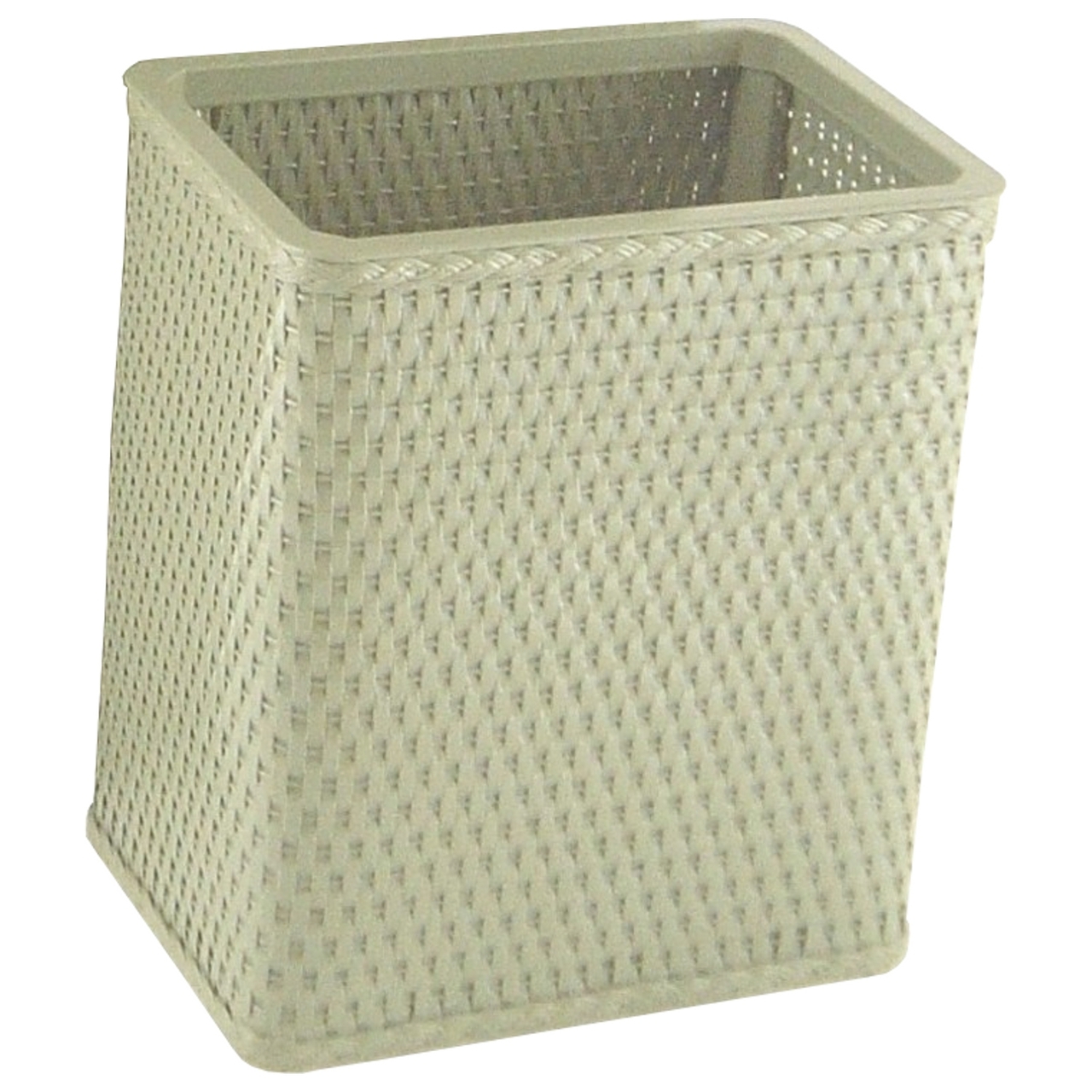 Upgrade your trash can by keeping it inside of a large container that's much easier on the eyes. Go for a lidded basket or empty wine barrel for a comfy rustic look, and give your kitchen an instant facelift!
The Magic of the Kitchen Cart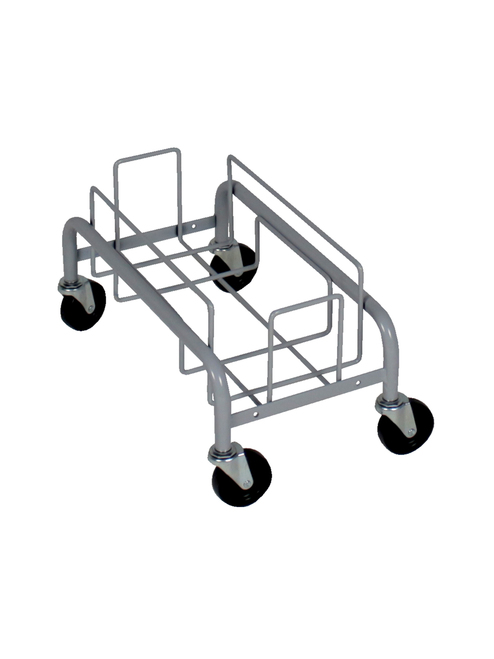 If you have a small kitchen, a movable kitchen cart can be a lifesaver with its additional storage and counter space. These rolling wonders add a lot to small spaces due to their mobility, which keeps them from hogging unnecessary floor space. Simply move it front and center when you need it, and tuck it away in a corner when you don't. Use one of the cabinets to hold a discreet trash can for a beautifully functional all-in-one kitchen work area.
Turn It into a Piece of Art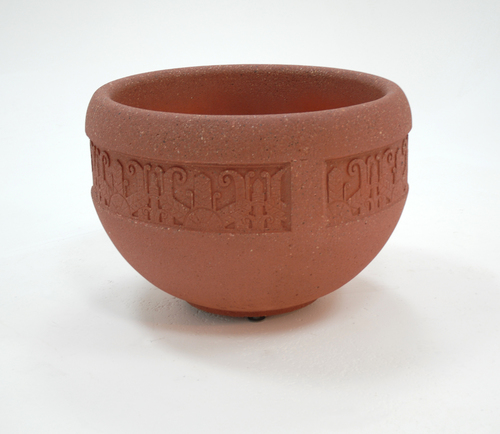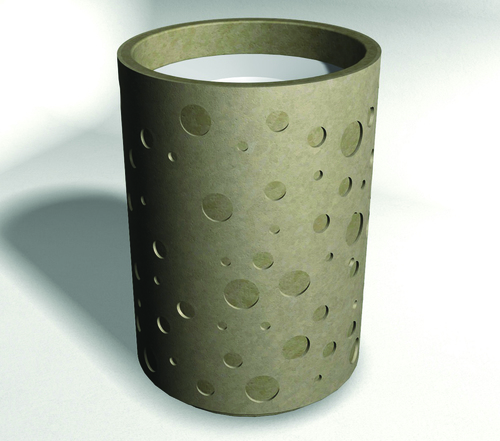 A stylish way to give in to a visible trash can is to make it part of the decor! Personalize a bin by painting a design with a stencil, or go hunting through your local thrift and kitsch shops for a fun vintage look that suits the rest of your kitchen motif. Who says trash can't also be art?
With a little bit of individuality and creative genius, you'll never have to give in to a bland and cheap store-bought trash can again! Even the functional demands of your living space can inspire a touch of flair and originality that'll wow your friends and inspire them to do the same.