Amusement parks are very secretive about their operations and incidents that happen at them, mainly because these incidents and secrets often affect their bottom line. One of their lesser known secrets to their success? Garbage cans. Trashcans Unlimited has a wide variety of high quality theme park trash cans for maximum cleanliness that keeps people coming back. Continue reading for more information that theme parks like to keep under the lid, and a few secrets to help you save a couple bucks when you visit one.
Amusement Parks Know How to Make Money
All that said, there are plenty of tricks that amusement park owners have learned to raise the RoI of their business.
1. Concessions are a Huge Part of Amusement Park Profits
Food that is cheap and easy to make, with minimal waste, is priced high, and is often salty and creates the desire to also purchase a high priced beverage to match. Often, parks will vent delicious smells into a park to awaken the appetites of their customers!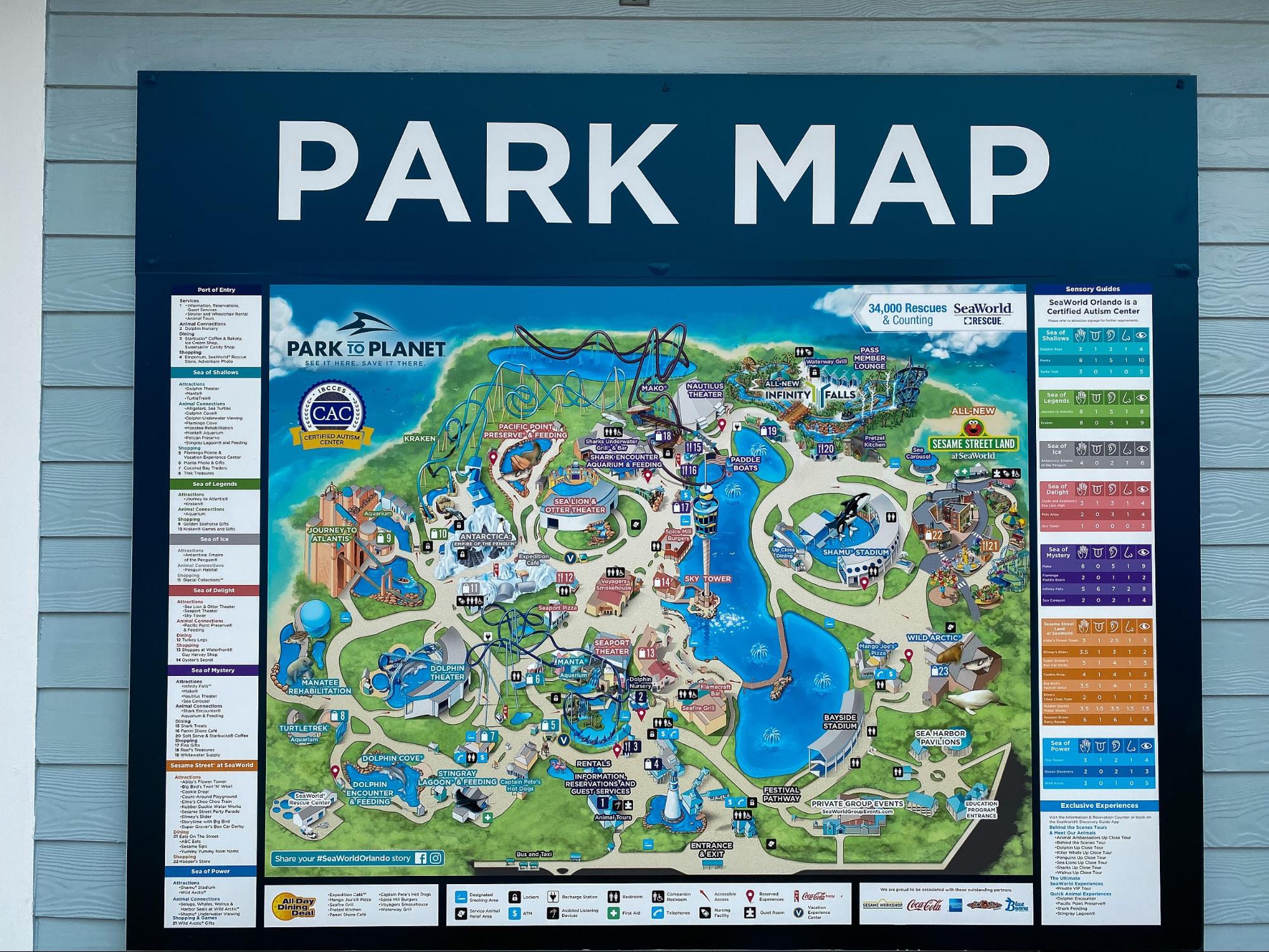 2. Amusement Parks Know How to Keep People (and Profits) on Track
Walkway design is a huge part of funneling customers into areas that encourage guests to spend more money on things like snacks and souvenirs. Walking through a gift shop after a ride makes it more likely that customers will purchase additional merchandise, including the infamous ride photos. Most pathways lead back to concession stands and gift shops, and may even make it harder to leave those areas than it was to find them. The longer a guest stays, the more likely they are to spend more money.
3. The Games aren't Fixed…. But They're Not Fair Either
Most people know to be wary of amusement park games. They're hard to win and easy to spend on money while trying to win that stuffed animal for your loved one. They are designed in such a way that you just barely missed that shot or fell a little short of winning the prize, so you know if you give it another try— spend more money— then you just know you'll win next time. This is intentional of course. The game must appear to be possible to win, and the prize needs to look big enough for the effort.
How You Can Save Your Money at Amusement Parks
One of the best ways to save money in any situation is to plan ahead and be prepared.
1. Bring Your Own Food & Beverages
Instead of spending money on overpriced food and drinks, pack plenty of food and water to bring with you into the park. This will help you fight off the urge to spend large sums of money on overpriced food that is also oversalted to encourage the purchase of overpriced drinks. Bringing snacks is also a great way to keep them handy to keep you fueled throughout your visit, and fight off those dreaded hanger attacks.
2. Don't Buy Tickets at the Gate
Instead, purchase them in advance. Deals, discounts, or coupons can be found online or through other retailers. Sometimes there's seasonal or holiday specials, or bundles like, "buy four, and get the fifth admission free!" to help bring in business in the offseason. Most parks offer discounts for veterans, seniors, and students as well.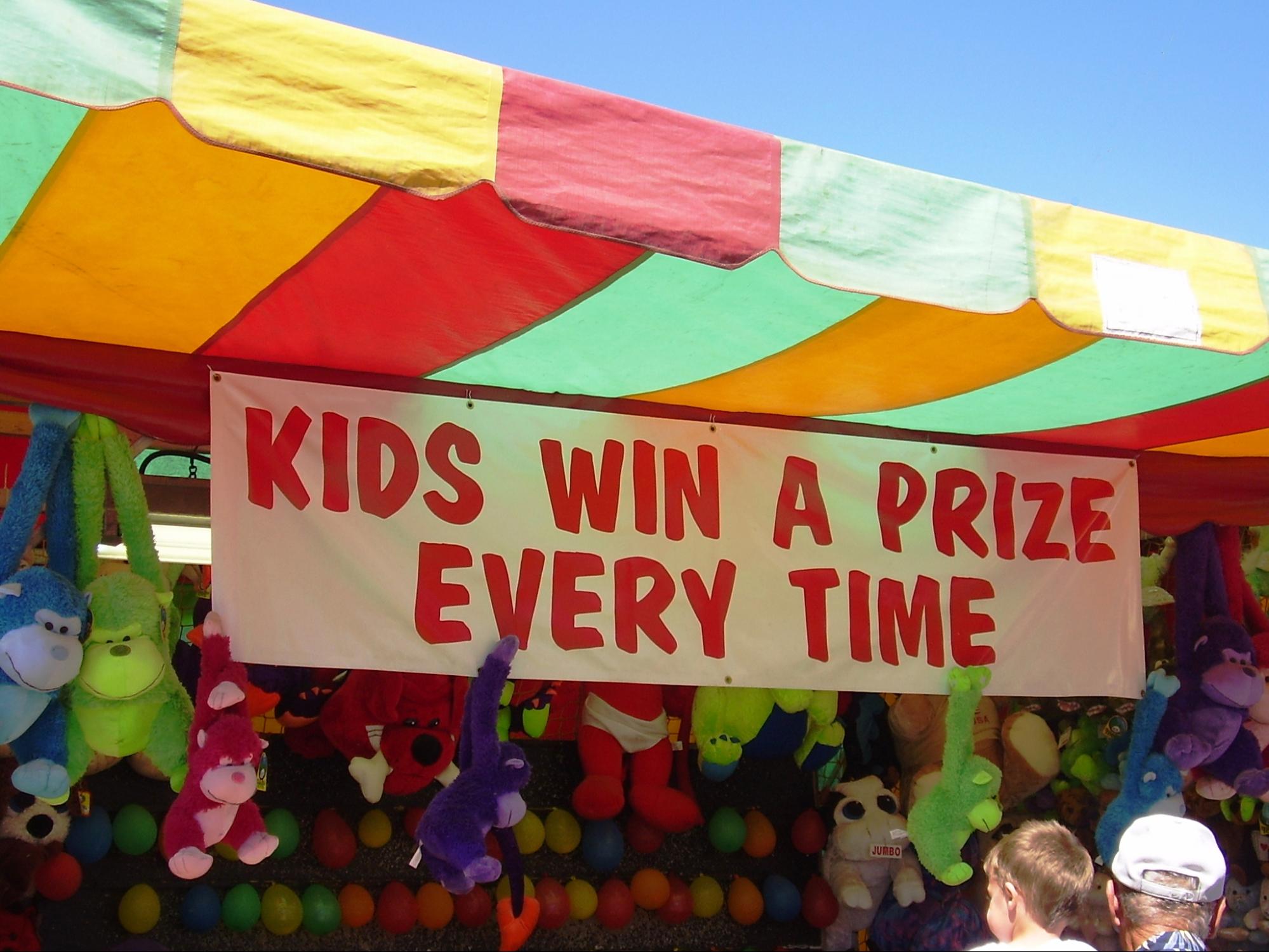 3. Avoid the Games
Amusement park games are known for being— shall we say— less than fair. Technically, the odds of winning the games at amusement parks are fair, but it is a matter of perspective, so maybe don't keep your eyes on the prize. Hoops may not be spherical, water gun barrels may not be straight, surfaces may not be level, and so on. If you look close enough you can see what you have to do to hit the bullseye or knock down all the pins, whether it's aiming high or throwing a curveball to win the game. Unless your eagle eyes have managed to spot the trick and know how to beat the cheat, it's usually best to stay away from the temptation of "just one more try."
How to Avoid Crowds
Avoiding crowds is a tricky proposition for many parks, as many often open seasonally. Being ready to go at the very beginning or end of the season, or going when the weather isn't ideal can be a way to avoid lines. Arrive early, travelling to vacation on weekdays, and avoiding holidays altogether will result in a more crowd free experience.
However, most people think that the best way to avoid waiting in lines for hours is by going any time other than peak time. Unfortunately, that may not be true, though. It may be counterintuitive but dealing with a crowd may be a way to shorten wait times. Peak times do mean more visitors, but it also means the park is fully staffed to handle that many people. Going to a park when there are fewer people doesn't mean any less of a wait time because it's possible there are also fewer staff to service them.
What Amusement Parks Want You to Know
As secretive as amusement parks can be, they do want you to know that they take safety very seriously, and take the steps to protect it.
1. There's No Privacy at Amusement Parks
It's not an uncommon occurrence for amusement park visitors seeking a thrill to do so by engaging in public displays of affection in what they think is a more secluded area of the park. But the fact is, there are cameras everywhere, including ones with infrared, so there's no hiding in the dark.
PDA aside, know that amusement park owners also invest heavily in security, because the most common criminal activities that take place at theme parks are theft and vandalism. The next time you visit a theme park, remember to keep safety in mind and watchout for personal belongings.
2. Employees are Highly Trained
While it might not seem like it takes much to work at an amusement park, it actually can be quite a serious commitment. For example, those who work in costume at Disney parks are required to do their own makeup each day, according to specific and rigorous guidelines. Most people you see in character at any amusement park or themed attraction are usually studied in character behavior, historical context, and anything else that might make their role more convincing. On top of that, operators are required to be fluent in the maintenance of their assigned rides, and given the complexity of many rides, that's no small feat either.
3. The Rides get Checked Every Day
If you're worried about safety, that's a legitimate way to feel. But, most amusement parks check the rides every day, including the majors like Six Flags. They have employees whose job it is to get aboard and ride the ride just to make sure that there's nothing wrong or out of the ordinary about a given ride.
Many modern rides also include sensors and warning lights, similar to the ones in a dashboard of a car, so if something goes wrong, the operator will be alerted and the ride's safety protocols will be activated.If you happen to notice some rides are closed, there's no need to worry about safety. It could be due to regular maintenance rather than actual repairs that posed a potential risk, which helps keep the ride safe.
Trash Cans: The Secret to Amusement Park Success
Disney made waves when they made sanitation a priority at their parks, and it paid big dividends. Trashcans Unlimited has theme park trash cans that are the secret weapon of the theme park: cleanliness. Take a look at our inventory, or talk with one of our knowledgeable staff members to learn more, and get started on your sanitation journey.