No Mess Trash Can Liners Will Save You Hours
Thanks to dense new metals and innovation in manufacturing, today's commercial trash cans are more durable than ever before. In a single building you might find dozens of different shapes, sizes, and storage capacities. But after you've customized the perfect trash and recycling receptacles for the spaces on your property, how do you make sure they stay mess-free?
Your trash cans should minimize messes and keep common areas dry, clean, and attractive. However, if your trash can liners and bags aren't right for the job, this task will create a major maintenance problem. If you want your trash out of sight, make sure your trash can maintenance is up to par. At Trashcans Unlimited, we know just where to start: with the right trash can liners to separate your cans from your waste.
Which Liners Are Right for You?
You depend on trash bags to contain your trash, but changing and replacing these bags is messy without trash can liners. Fortunately, the liners themselves don't always get messy, so you don't have to remove them nearly as often as the trash bags that fit atop them. In order to truly make the most of your liner investments, make sure every trash can has a liner that fits correctly and protects from spills and breakage.
So, what benefits do the right liners provide? Trash can liners prevent the need to scrub and scour the trash cans themselves, saving you the time and expense associated with extra maintenance. Because they can be lifted out of the trash can itself, they also prevent unsightly maintenance in front of your guests, customers, or clients. Staff can simply move the trash can liner to a different location, clean it, and replace it before installing a new bag.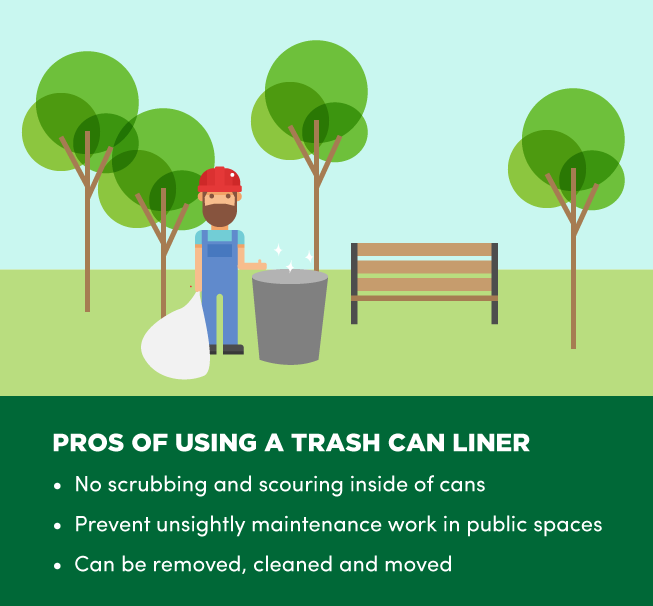 If you want to ensure your liners are fit for the task, start by asking a few key questions about your trash can needs. We've put together five of the most helpful questions about trash can liners and bags.
1. What Is Your Trash And Where Is It?
Sharp, heavy, or wet trash is problematic because it's more likely to break the trash bag or splash back (or out) while people dispose of waste. Temperature fluctuations also call for stronger liners, as they may warp or change the shape of both trash and trash bags. Lightweight liners and bags can't withstand the weight or impact of certain types of trash, so make sure you invest in a high-density trash can liner if your trash is heavy duty.
2. How Big Are Your Trash Bags?
Of course, your trash can liners will face excess wear and tear if you don't pay attention to your trash bags first. It's wasteful to purchase bags that are too big, but it's also messy to rely on bags that are slightly too small. Determine the fit of your trash bags by taking a look at the overhang (or lack thereof).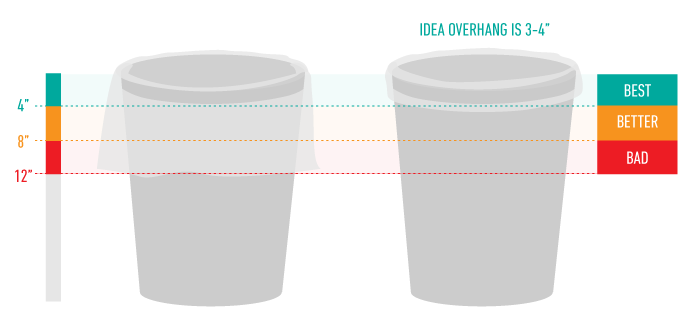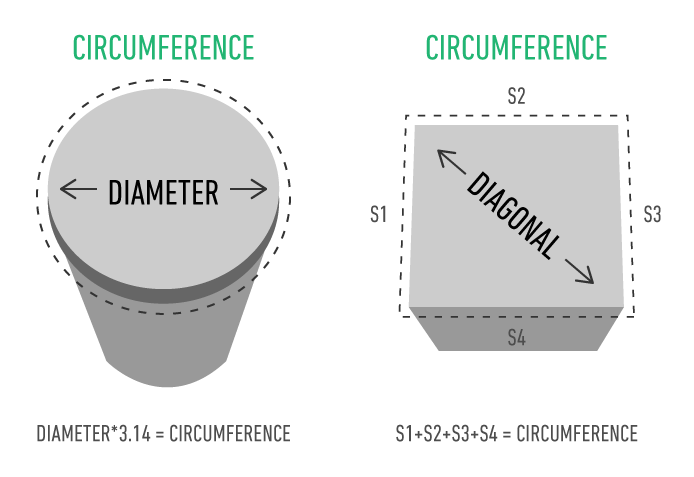 Does your trash bag hang over the edge of your receptacle? If you have three or more inches of excess bag, you need smaller bags. Don't waste money and plastic on trash bags that don't match the gallon capacity of your trash cans. The following factors will determine whether your trash bags are right:
Width
Length
Circumference
Weight Capacity
If you're surprised that bag gauge isn't on the list, keep reading.
3. How Dense is Your Trash Can Liner?
Contrary to popular opinion, the gauge or thickness of your plastic doesn't necessarily indicate durability. Plastics now come in a variety of lightweight but ultra-tough synthetic blends, which prioritize flexibility but still allow for lots of bending and stress. However, trash can liners also come in low density and high density variants, and it's actually important to pay attention to their density.
Low-density can liners are suitable for waste that puts undue stress on the trash bag. Remember: if sharp objects (such as cardboard edges, nails, or plastic utensils) can break through your trash bag, they may also do some damage to the liner beneath them. Also known as linear low density (LLD) trash can liners, these materials are ideal for kitchens, outdoor spaces, art studios, cafeterias, and any environment that is likely to produce sharp, jagged, wet, or particularly heavy trash.
High-density can liners are better suited for trash that isn't likely to damage the bag, or circumstances that cause temperature fluctuation and warping. High density trash can liners can be up to three times stronger than low density alternatives, and they also require less petroleum to manufacture them. Because they are more lightweight than low density liners, they also cost less, requires less storage and shipping space, and allow you to lower your company's carbon footprint (ever so slightly).

Hot outdoor areas also typically require high-density liners. If your trash cans have extreme temperature fluctuations between hot and cold, choose a high-density can liner that can tolerate these conditions. They offer more moisture protection and odor control than low density liners, making it easier to control awful smells and spills. Some are even resistant to temperatures up to the boiling point and below the freezing point.
4. Which Trash Bag Seals Are Best?
If you really want to make sure your trash can liners last, first make sure your trash bags are sealed properly. You may not be aware that there are different types of liner and trash bag seals, but these ends are actually very important to the overall function and durability of trash cans. The seal type simply refers to the way in which the ends of the material come together, usually at the bottom of the bag.
There are several different trash bag seals that are common among bag manufacturers. These trash can seals, which play crucial roles in containing your trash and preventing hygiene problems, include:
Star Seal
Also known as the "X seal," the star seal is now the most common choice for trash can liners. It is designed to eliminate the possibility of leaks, making it a great choice for wet and heavy trash. This seal has no gussets to structure the shape of the bag, so they can conform to any size or shape of trash can, making them a versatile option as well.
Gusseted Seal
Unlike the star seal, the gusseted seal actually has tucked-in sides that extend out of the bag. These gussets allow trash to expand and spread into different areas of the bag, filling up as much of the bag as possible before it's time to empty your trash can. These seals are popular for a variety of different trash types and trash can sizes.
Flat Seal
Unlike bags with pronounced bottoms, bags with flat seals are awkward and don't fit well in a variety of trash cans. Because they have two sides (front and back) and no bottom, they don't conform to most cylindrical or rectangular trash cans. These trash cans are common in residential settings, but almost all commercial spaces need star or gusseted seals.
5. What Color is Your Trash Can Liner and Bag?
This may seem like an odd question. After all, trash cans come in custom color options, but trash bags are largely out of sight. However, the difference between opaque and clear trash can liners is an important distinction to make.
Opaque trash can liners are better at hiding unsightly trash as it's carried through public spaces. If your employees empty the trash cans during normal business hours, clients, customers, patients and guests will see the trash at some point. Opaque liners hide trash in hospitality settings, maintaining your ambience and preventing any detractions from the value of your guests' experiences.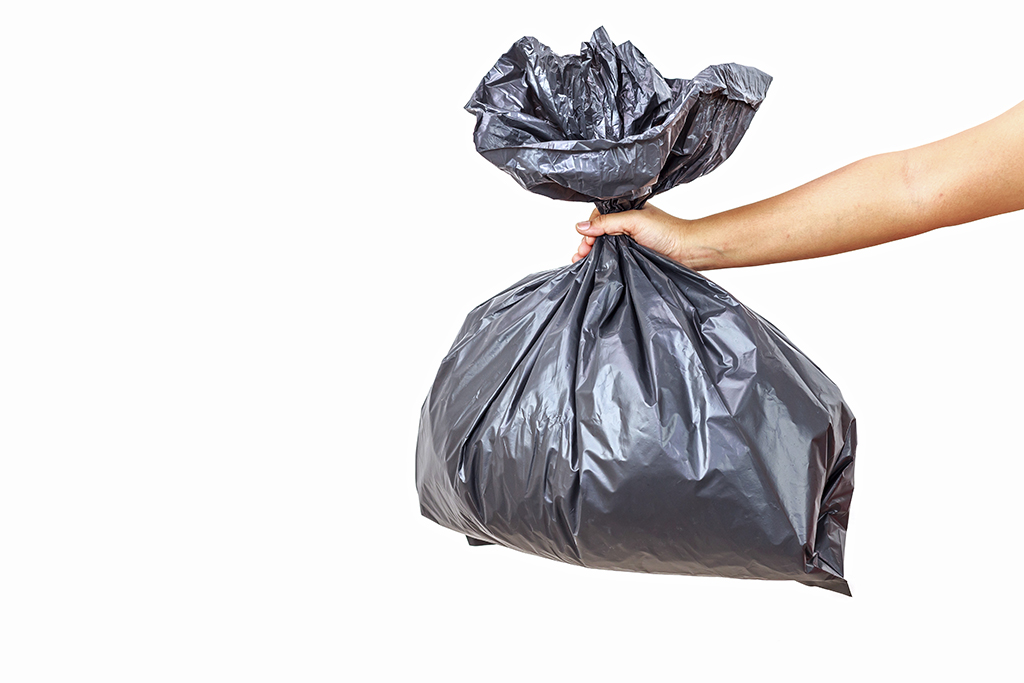 Clear bags also have uses. Fully transparent bags and liners are common choices for recycling, because it makes it easier to see which materials are being used. There are also colors and labels for specific trash disposal methods, such as leaving trash on the side of the road (orange bags increase visibility) or disposing of medical waste (biohazard symbols are required to ensure safe handling methods are employed).
Of course, you'll need to make sure your trash can liner is rigid, easy to clean, and right for the job. The color of your trash bags won't matter as much if you manage a commercial site with ordinary trash and perform maintenance after-hours. However, special trash needs and visibility issues mean you should pay more attention to the color of your bags.
Rigid Trash Can Liners
| | | | |
| --- | --- | --- | --- |
| | 30 Gallon, 40, and 53 Gallon Replacement Liners TF1610 for Concrete Garbage Cans | 24 - 36 Gallon Witt Industries Round Plastic Liners SMBLINER | 10 - 55 Gallon Witt Round Rigid Plastic Liner Black LBK (4 Sizes) |
| 30 Gallon Liner 798201 for Commercial Zone Galaxy Recycling Trash Cans | 30 Gallon Liner 792401 for Commercial Zone Stonetec Square Trash Cans | 36 Gallon Witt Industries Rigid Plastic Liner 36R | 32 Gallon Round Plastic Trash Can Liner PL-32 for Ultrasite Street Baskets |
| 45 Gallon Liner 792201 for Commercial Zone Round and Hexagon Trash Cans | 55 Gallon Round Plastic Trash Can Liner PL-55 for Ultrasite Street Baskets | 50 Gallon Liner 791401 for Commercial Zone Stonetec Round Trash Cans | 45 Gallon Plastic Liner for East & South Hamptonl Outdoor Trash Cans 35-2132-FG |
Decorative Trash Can Liners
Additional Definitions
Microns are the measure for the thickness of high-density trash bags. High-density bags range from 6.0 to 22.0 microns. Your standard 8.5x11 sheet of paper is about 100 microns.
Mils are the measure for low-density trash liners. A mil is a thousandth of an inch. Low-density trash liners are usually 0.7 to 6.0 mils thick.
Converting Mils to Microns is done by multiplying the number of Mils by 25.4.
Converting Microns to Mils is done by dividing the number of microns by 25.4.
Overhang is the inches of the trash bag that hang over the rim of the garbage can to keep it from falling in. Most believe that four inches is a good overhang length for a trash can.
Polyethylene is the common plastic used to make trash bags and many other plastic goods.
Post-Industrial Polyethylene is used in high quality trash liners. It's made from a combination of recycled plastics like industrial scraps and consumer goods, and other resins.
Resin is the raw material used in trash bags and is divided into low density, linear low density, and high density.
Trash can liners may not seem like an important ingredient in your business model, but if you prioritize hygiene and ambience, they can make a big difference to your bottom line. Don't invest in trash can liners that are sturdier or denser than necessary, because this may be a waste of your hard-earned profits. Ensure that your trash can liners are perfect for your particular trash cans, and don't forget to check the trash bags too.
At Trash Cans Unlimited, we understand the value of clean, attractive, durable trash cans. Our inventory includes a wide variety of shapes, sizes, manufacturing methods, and customization options, because we want your trash to stay out-of-sight just as much as we do. As you comb through our options and pick out the perfect receptacles for your business, make sure you add the perfect finishing touches to each and every trash can: a liner that is capable of wrangling your trash and protecting your cans from wear and tear.